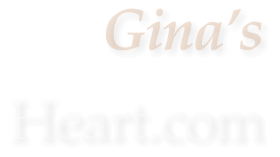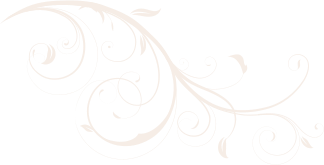 Testimonials...
Our Arabian 'Joey' came into our lives about 2 years ago. He had been started
several times before we brought him home; however nobody finished what they
started. Gina has helped build Joey's confidence under saddle with her beautiful
spirit, kind hands, loving direction and always heartfelt leadership that all horses
crave. Gina has a rare gift to be able to communicate not only with horses, but
with people too. That is not always the case. Many people are talented in one,
but not the other. Gina has the gift of understanding where you are coming from
and encouraging you with just enough push and empathy to help you with your
journey as an equestrian. Not only has Joey's confidence been built … mine has
been re-built too. Gina truly understands and demonstrates the power of mind,
body and spirit as we ride our steeds! —- With Love, Joey and Sheri
As they say … "Everything you want is on the other side of fear"!!
When I bought my Arabian mare "Amira" I knew I had to get some initial help
from a professional. Gina was recommended to me by a friend. From the
moment we met I knew it was a good fit. She had the patience and
understanding of working with a then "feisty and spirited mare".
We came up with a training program which seemed perfect for my horse. The
nice and easy pace that Gina had soon proved to be winning the trust of my
horse. It was obvious that Gina was very comfortable with these kind of horses
and had a lot of experience with their unpredictable ways.
We have been working together for the past year and a half and I can honestly
say I have gained so much knowledge about horses in that period of time and
feel so confident riding Amira now.
I have watched Gina work with other clients horses too. She is such a talented
individual and has this calming influence on all horses, be it a stallion, mare,
pony, or donkey.
We are blessed to have her as a friend, and I know she will always be there for
me and Amira when we need a little help down the road. So good to know that
when I go on vacation I can call on Gina to take my baby out and play with her.
I can highly recommend Gina to anyone who needs help with their horse, no
matter how small or large a problem you might be having.
Micheline.
Gina has been working with me and my four year old
Tennessee Walking horse Remy for about three months. I
want to train him myself, but need some guidance to make
sure I do it correctly. Gina was totally on board with that.
She works with me and Remy once a week and gives us
homework. We have made great progress. Gina is easy to
understand and gives us obtainable goals to work towards.
Her methods are firm but never harsh, with a very common
sense approach and with safety always paramount.
Amy
Gina has been assisting at our location for the last two and a
half years. Upon interviewing about seven applicants, it
was hands-down that we should choose Gina. She has
worked with our older, more mature and experienced
former show horses to our young, inexperienced green-
broke babies. She has provided an added consistency to
their training. She rides with soft hands and has a great feel
for identifying each horses strengths and weaknesses. Gina
is always open to working in our training style and
foundation yet brings a wonderful working ethic to each
horse. It's rare to find someone as reliable, responsible, and
even-tempered as this fine lady. We highly recommend
Gina Mure' Shadow Hill Ranch